I used to attend the Canadian International School of Hong Kong, which is located in Aberdeen. Every morning, my school bus would drive past a large, yellow building, covered in comic art; each time, I wondered what the building was. Fast-forward five years later, I received the opportunity to intern for Butter, whose office happens to be in that very building: The Factory.
The Factory, situated directly across the street from the now-completed Wong Chuk Hang station, is home to a multitude of businesses. The Loft, a Tribeca-style coffee shop on the first floor, has been my primary stop each morning. At 10:00AM, coffee in hand, I make my way up to Butter's office on the eighth floor.
A large, open floor plan embellished with a fully-serviced refrigerator, pool table, Nintendo switch, standing desk, and glass paned conference room all greet me as I walk through the office doors. Yellow industrial windows line the back wall, allowing the spacious "workshop" to be filled with natural light. Directly in front of those windows lie our desks––mine furnished with a 27-inch iMac, others with laptops, folders, post-it notes, coffee cups, and creative inspiration. Above us all hang two posters, one reads "Break Free," the other, "Unlock Your Mind." As the day commences, hello's and 早晨's are said, and the team of seven file into their respective work spaces. The collective sound of tapping keyboards, phone calls and muffled chatter all become white noise against a chosen Spotify playlist softly played in the background.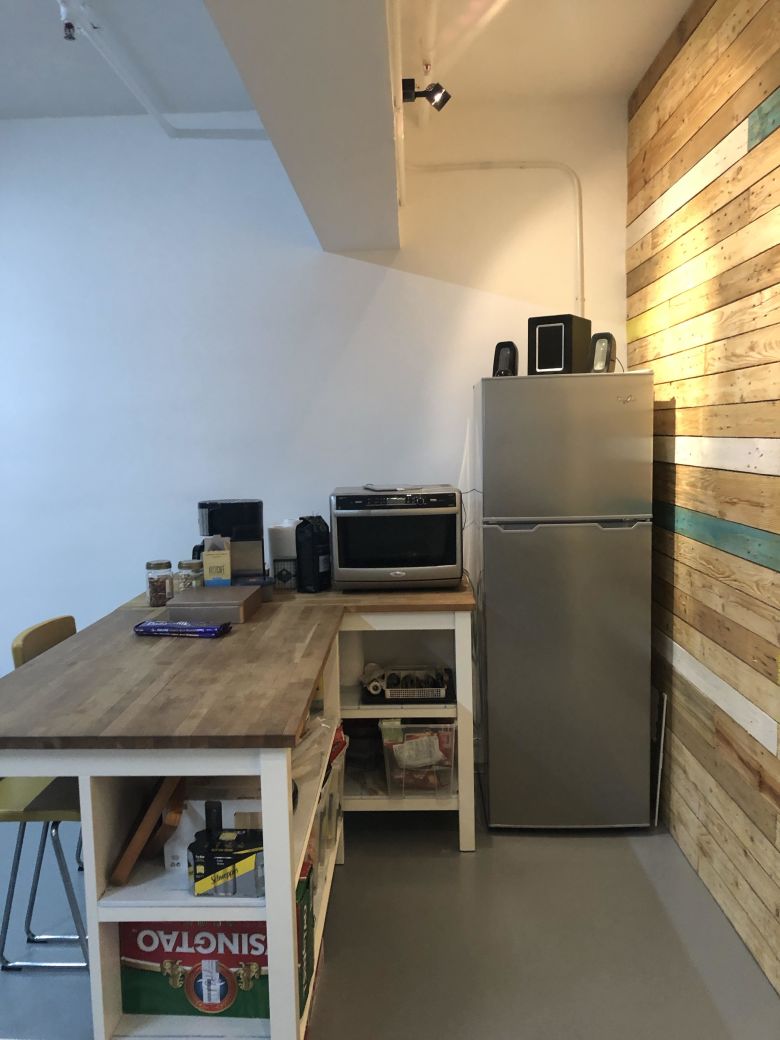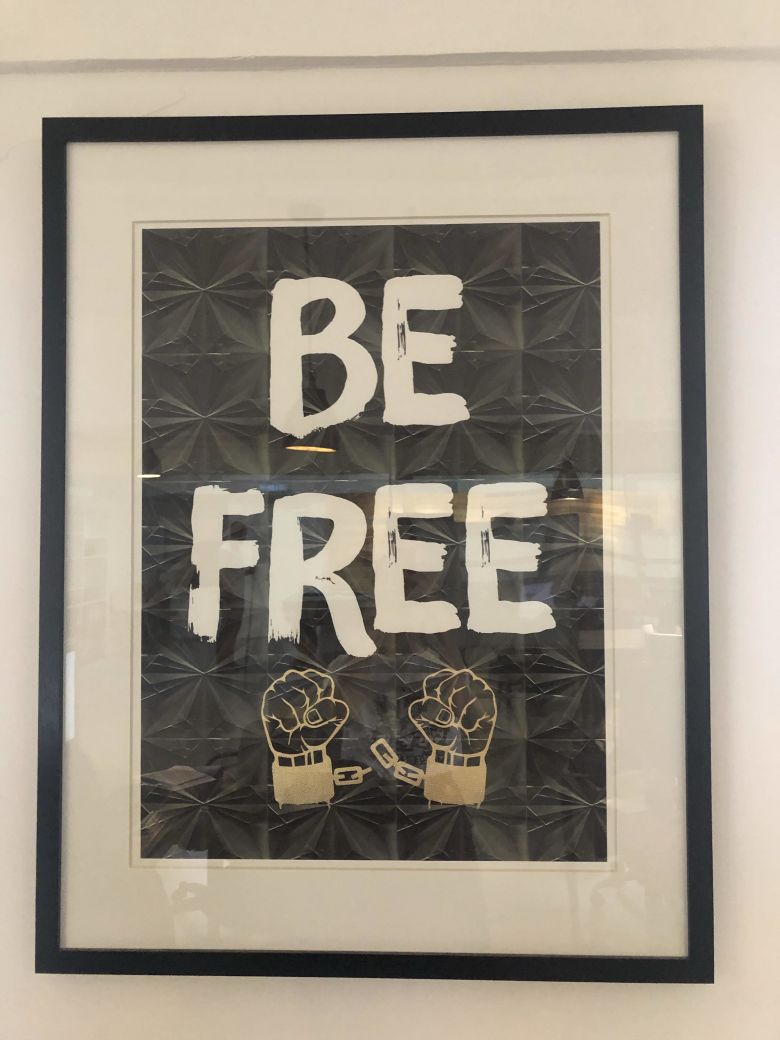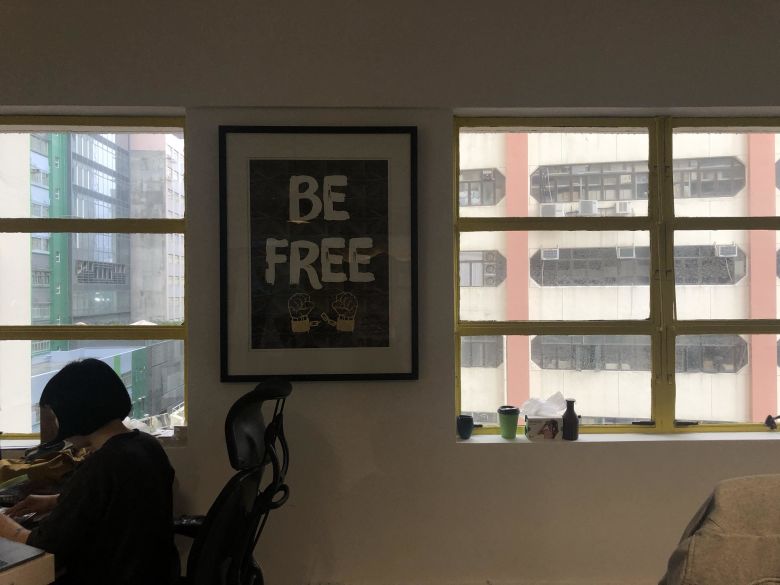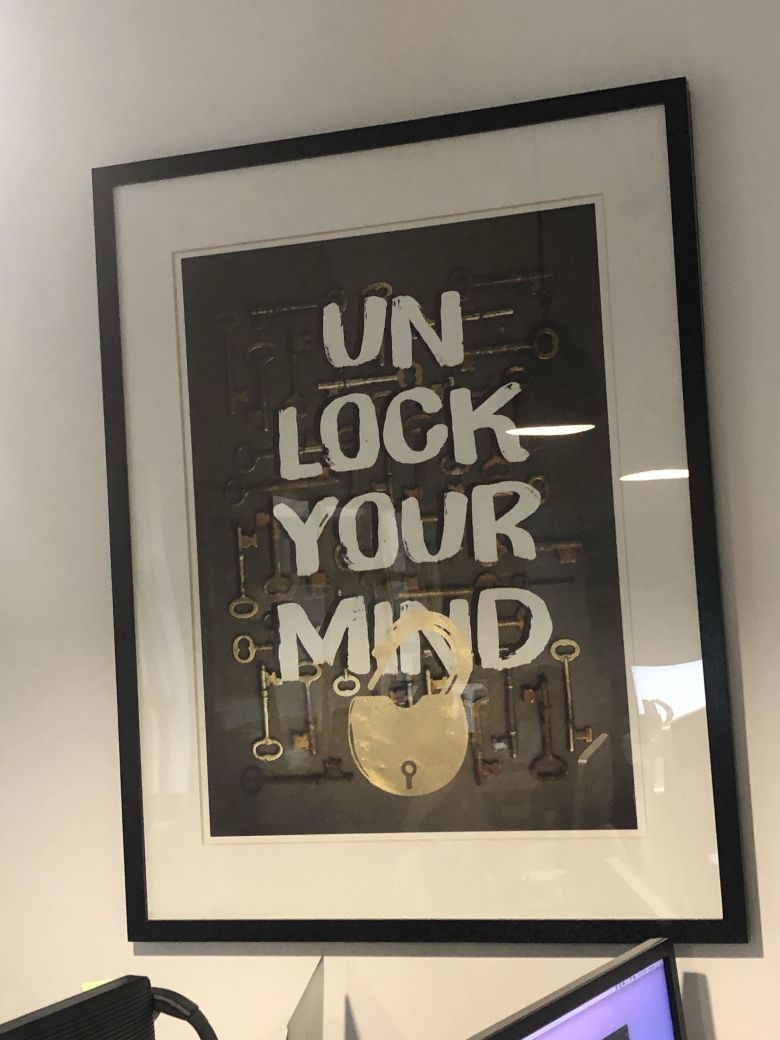 Amidst all this, web design, development and marketing projects are all being cultivated. Respective employees are responsible for the enterprise's individual components: design, coding, marketing, management, etc. Collaboration between parties is essential for each project; a few times a day, several shuffle into the glass conference room for meetings on the proposal's progress. A provided TV and whiteboard allow for easy communication and presentation, as does the soundproof room.
My work thus far has mostly been introductory: market and competitor research for current clients and project pitches, learning the ropes of digital marketing (SEOs, CMSs, IDEs, and other fun acronyms), and trying to make myself useful to an otherwise highly-efficient team––the latter, naturally, being the most challenging. Individual members have patiently helped brief me on everything I need to know, from explaining front-end coding languages to the WiFi password.
As this week draws to a close, I am both pleasantly surprised and relieved how smooth-sailing my introduction to Butter's intimate troupe has been. I am sure there is much to learn and be excited for in the weeks to come.